The Wiki dedicated to The Sandlot
Currently 50 articles dedicated to a hit Movie series The Sandlot
---
---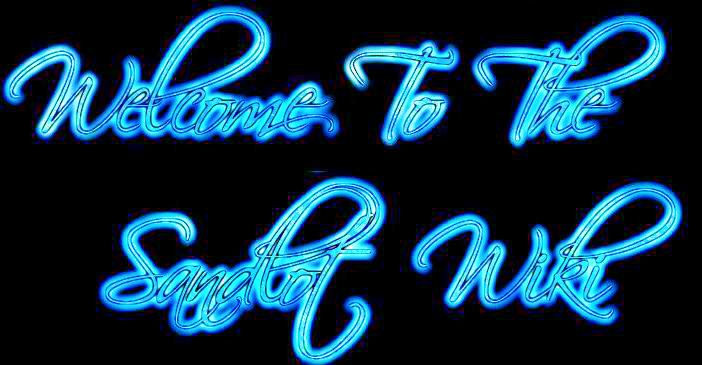 ---
---
---
---
Legacy and Love
The Sandlot is all about The kids who loved baseball more than their life but each generation must face the danger in form of beasts to continue their play and solve their problems and to defeat their fear. This movie teaches us all a lesson of courage, will power and passion.
As Babe Ruth once said: Heroes are always remembered and legends live forever.
---
---
Movies
Sandlot is a trilogy of:
♦The Sandlot It is the first of the series. It features the events of 1962 and prior to it.
♦The Sandlot 2 It is a sequel to the Sandlot and describes the events after 1962 and mainly is based on 1972.
♦The Sandlot - Heading Home The finale of the series and tells about the events of 1976 and 2000s.
---
---
---
---
Legendary Quote
It's hard to beat a person who doesn't give up. - Babe Ruth
---
---
Ball Polls
Who deserves to be chanted as the Sandlot hero?
Ad blocker interference detected!
Wikia is a free-to-use site that makes money from advertising. We have a modified experience for viewers using ad blockers

Wikia is not accessible if you've made further modifications. Remove the custom ad blocker rule(s) and the page will load as expected.